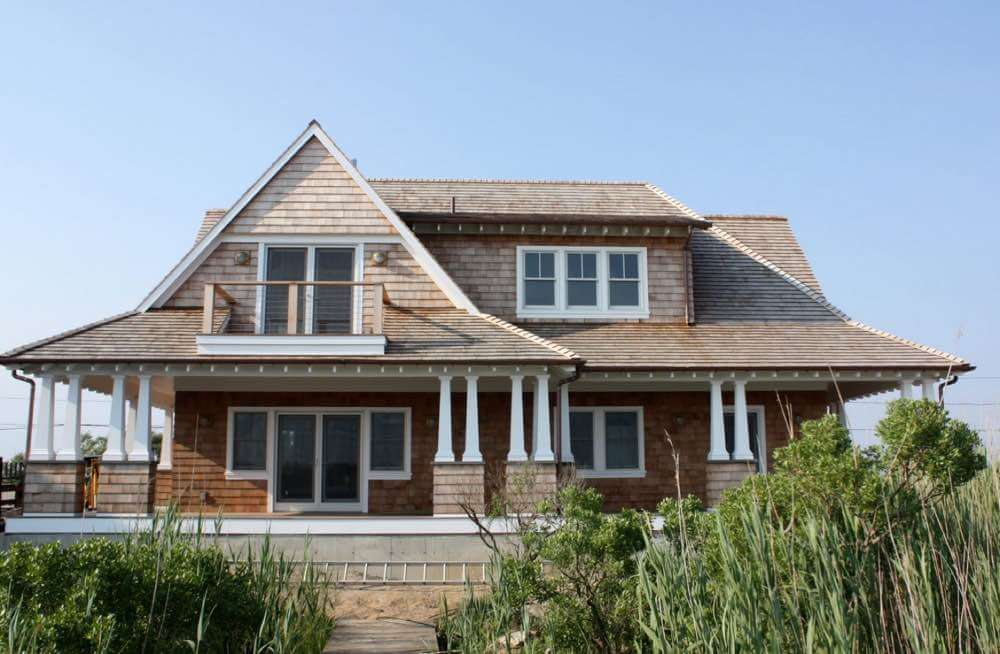 Wood Shingles For Your Roof?
Many of the best-looking homes feature natural wood shingles. They stand out while blending in with their surroundings. The classic presentation and durability make wood roofing surfaces a popular choice among the right homeowners. The following information will provide insight on if a wood roof is for you and your home.
Types of Wood Roofing Surfaces
The wood used for shingles comes from many sources. You can use many hardwoods including:
ash
oak
mahogany
and pine.
Wood shingles also come in many shapes, colors, and sizes.
Getting the Wood To Look Your Own
Shape
Wood shingles come in many forms. You can find them with curves or with traditional rectangular surfaces depending on your preference. You can also cut them yourself if you need something more customized.
Color
You can treat or stain wood shingles to fit your needs. The treatment will create sturdy bodies for keeping water from getting into the wood and create a fantastic curb appeal. The stain can regularly be applied over the years to keep the wood looking natural.
How Long Can Wood Shingles Last?
When appropriately treated, wood shingles can last much longer than regular asphalt shingles. You can find some wood shingles that can work for about 30 years at a time before needing replacement. That would mean they last nearly as long as the tile
Be Aware of Maintenance Needs
Treat your wood shingles regularly if you want them to last. Also, perform a deep cleaning periodically to clear out moss or anything else that might grow on top of your surface. Clearing debris is critical for roofs situated near large trees or other surfaces.
Also, any instances where your roof shingles need replacement could be a challenge. It might be tough to find new shingles that match up with your old ones. In that case, you'd need a total roof replacement.