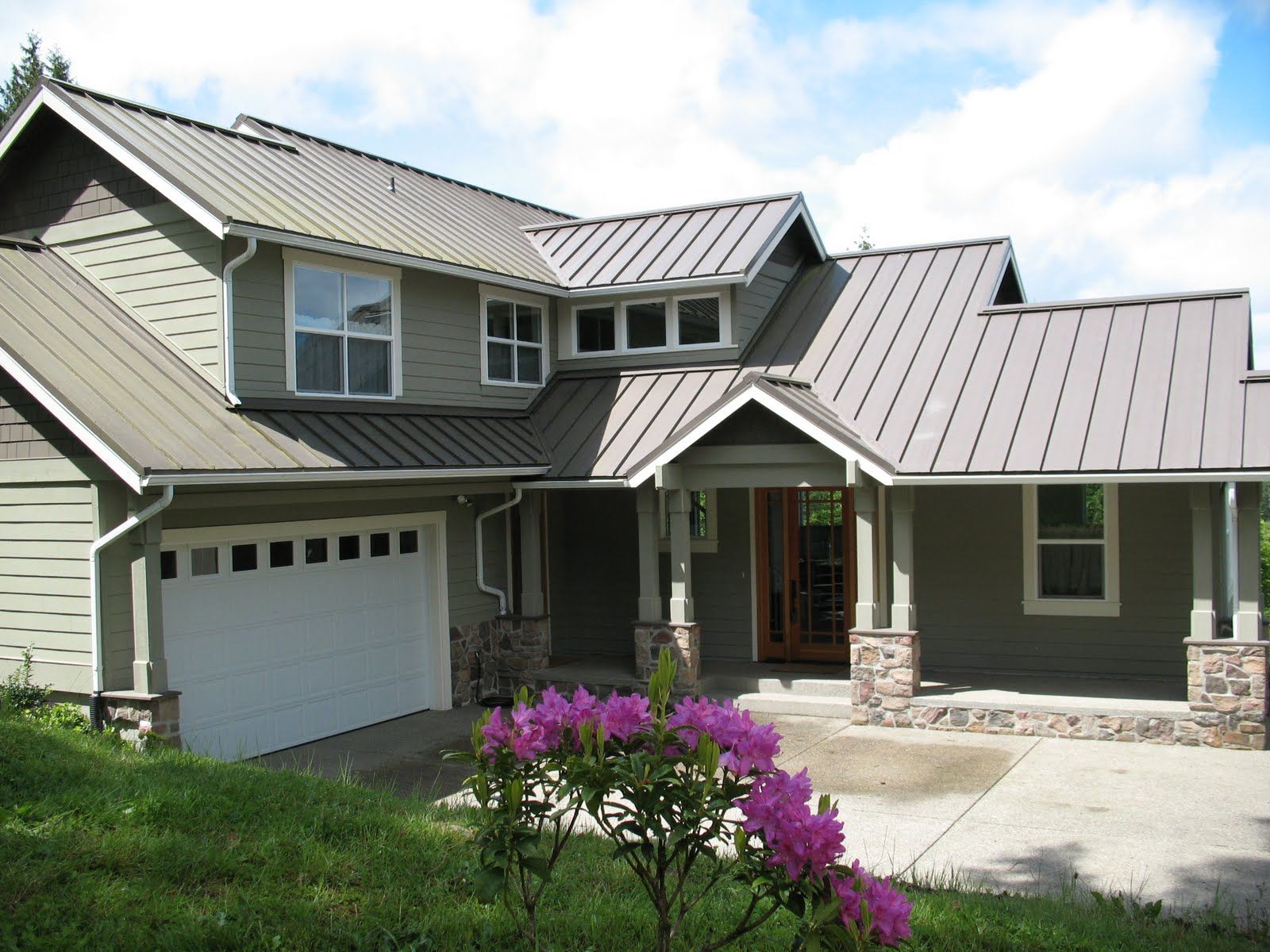 Metal Roofing Systems
Having a metal roof is an intriguing idea worth reviewing when considering roof replacement. However, a metal roof isn't for everyone. Here are some things that will help you decide if a metal roof is or is not for you.
Standing Panels
One of the more popular types of metal panels entails the standing style. A standing panel works without any fasteners being visible. The lack of visible fasteners keeps the surface looking attractive while being very easy to prepare and utilize.
We prepare the shingle with a small riser on each side. The risers will cover up the fasteners used to keep the roof intact. The metal shingles produce a series of small panels that add a shield over the roof.
You can find standing panels in many styles. You may see some that feature small locking surfaces or curves that cover up the base of the roof. The added protection gives you more control over how well water moves and how heat is reflected.
Standard Tiles
You may find panels that are shaped to look like basic tiles. These can create a shingle-like appearance, but metal will do better with reflecting heat and repelling water. These make for great roofs in climates like North Texas.
Sheet Roofing
The third choice you have for your metal roof is a series of sheet roofing surfaces. A sheet roof comes with a painted or unpainted body depending on your preference. So, you can customize it to your color requirements.
If your roof has curves and or slants, you could need a few sheets to cover the entire roof in the process. Needing more sheets increases the number of fasteners required, so keep that in mind.
In return, having a series of sheets makes it harder for small items to sneak underneath the surface of the roof. So, this means less maintenance will be needed.
Takeaway on Metal Roofing
Metal roof surfaces are appealing for being available in many styles and shapes. They are also great for those that live in tough weather areas like Dallas – Fort Worth, Texas.
For more information on roof repair or replacement with metal, asphalt, tile, or wood shingles, contact us today.