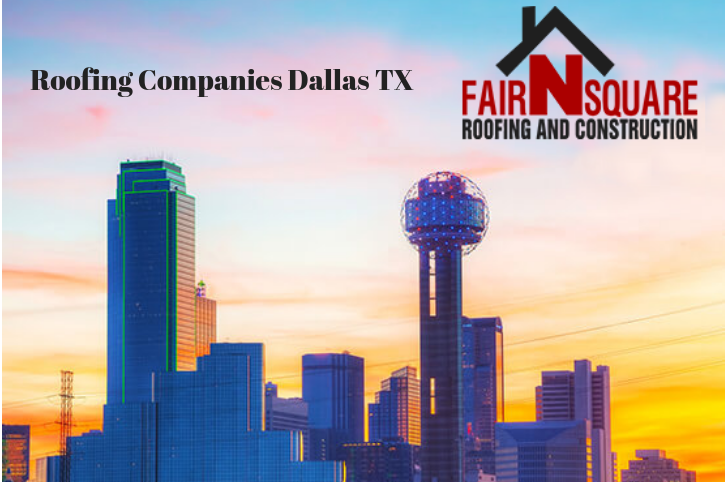 Discover how to hire a roofing company in Dallas TX you can trust to act like a professional and get the job done in right time. In the middle of an emergency, trying to find a qualified roofing company in Dallas TX you can count on and afford seems difficult. Hiring amateurs for this might save you a bit of money but the mistakes they make can cost you a fortune. Protect your home and ensure you put every dollar you invest in your roofing to good use. Follow the easy tips mentioned below for finding the right and experienced roofing companies in Dallas TX for the job.
Tip 1: Look for Professional Credentials:
Roofing companies in Dallas TX need a license to operate; therefore, it's important for property buyers to look for other signs of professionalism before hiring a job out. Anyone can start a roofing company in Dallas TX and say they have years even decades of experience in providing comprehensive roofing solution. So, what proof do you have to believe that they can perform the work? Ask for references and customer testimonials and check the roofing company in Dallas TX out on the better business bureau to learn more about their background before hiring.
Tip 2: Don't Pick the First Roofing Company Available:
Fly-by-night contractors sweep through areas, talk a big game and then disappear with your money before fixing your roof. It's a big problem after storms especially when gaping holes in roofs make for panicked decisions. If you aren't sure who to hire for your roofing job, but you have an emergency on your hands, find a roofing company in Dallas TX that can help you to secure your roof while you await repairs. This way, you don't feel obligated to hire the first company available.
Tip 3: Ask About Insurance Coverage:
Many businesses carry two types of coverage:
The first protects the business from liability should a customer get injured on its property or if it's sued by an unhappy customer.
The second, errors and omissions or E&O coverage, protects clients by covering certain mistakes or accidents that happen during a job.
For example, if a ladder fell during a roofing job and cracked your car's windshield, you wouldn't have to worry about filling a claim with your insurance company or waiting for repairs. Amateurs rarely have insurance. They bank on things going as planned, and we all know how reliable that is. Eventually, they'll run into a problem. Make sure you are not the customer who winds up taking the hit.
Tip 4: Discuss Supply Details:
When it comes to roofing, quality matters much more than the cost! Rolled roofing is the cheapest roofing material possible, but it has a terrible reliability rating. It's also widely available at hardware stores, making it an attractive option for beginners who are trying to keep their rates low. When you work with a professional roofing company in Dallas TX, every dollar you spend will provide more value than if you'd gone the bargain route. Everything from the shingles to the underlayment the experts use will last longer and provide more protection than the cheap supplies available at the local big box store.
Tip 5: Inquire about Additional Services:
The best roofing companies in Dallas TX do more than pull off old shingles and install new ones. A trusted roofing company in Dallas TX keeps an eye on maintenance, providing:
Design consultation
Gutter and gutter guard installation
Roofing inspections
The appearance and stability of your home's roof have a big impact on property value. Place its care in the right hands by working with a business focused on total roof care.
Why Fair N Square Roofing & Construction is the Right Choice for Your Roofing Works?
At Fair N Square Roofing & Construction, we take our commitment to quality work seriously. We stay abreast of the latest developments in roofing techniques and products. Joining the association of roofing contractors was a no-brainer, but it isn't the only professional distinction we have.
Along with effective training, we prepare our staffs to provide certified and comprehensive roofing services. In addition to possessing the best of the best qualifications, we work with the top products in the roofing market. Fair N Square Roofing & Construction is one of the leading roofing companies in Dallas TX and is able to sell options from all of their high-performing lines and tap into some of the best warranty coverage in the industry.
Connect with our roofing experts now to learn how you can save more on your roofing needs. Discover how we will take care of your roofing needs as if it were our own. Get in touch with our team at Fair N Square Roofing & Construction today.